Monday, March 11, 2013 @ 12:46 AM
Cant believe this blog was still here when it was created since 6 years ago. Time pass really very very fast.
Some things changed, some things remain the same. Thankyou to those that had stayed.
Treasure everything, be grateful.
Friday, April 6, 2012 @ 10:20 PM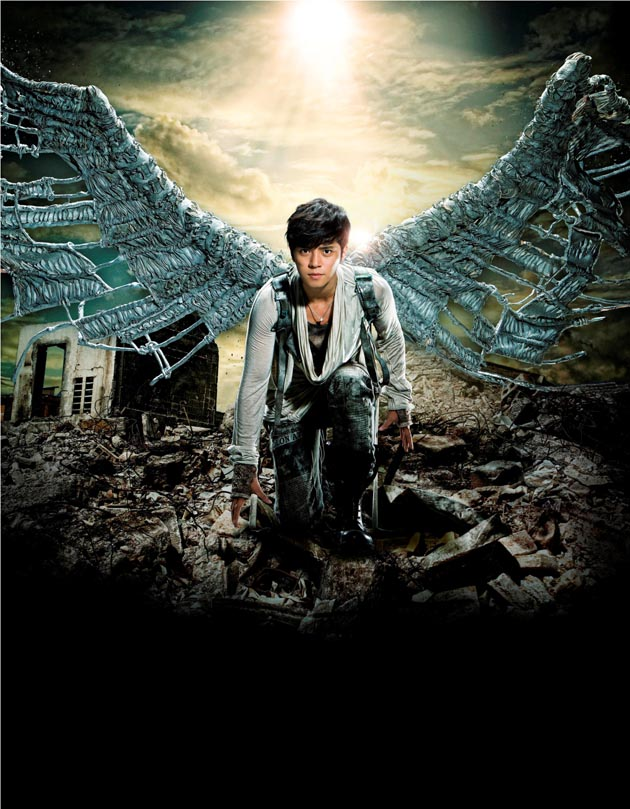 Change blogsong~ Show luo new 9th album~
不具名的悲伤!

如果世界只剩下一分钟,我会更爱你,一分钟以足够.
Wednesday, February 15, 2012 @ 10:53 PM
I had asked this question myself or even my friends for several times.
This question is not easy to answer.
Before you answer, you had to think whether you would still be friend with this person in future?
I heard many answers from my friends.
One of them say Yes, of course.
For me, i really hope Friends are for ever.
It is a fate and blessing to have a friend.
In our lives, Friends really accompany us, bring us joy and laughter.
However, sometimes there were arguements between us,
We still forgive each other,
And cherish our friendship.
I really hope my friends will not forgive me and friends forever.
Memories really flashed my mind. Of course, Happy memories.
Wednesday, February 8, 2012 @ 9:12 PM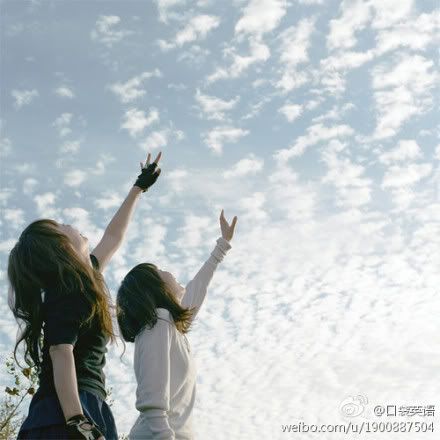 Live your own life,

We shouldn't blame, laugh at and envy anyone.
We should be colorful in the sunshine, run in the winds and rains, dream your own dreams and go your own way.
There are times that we need to learn to be independent, without our friends beside us.
However, during the journey, we will soar and achieve our dreams together.
不埋怨谁,不嘲笑谁,也不羡慕谁,阳光下灿烂,风雨中奔跑,做自己的梦,走自己的路。
Wednesday, February 1, 2012 @ 7:32 PM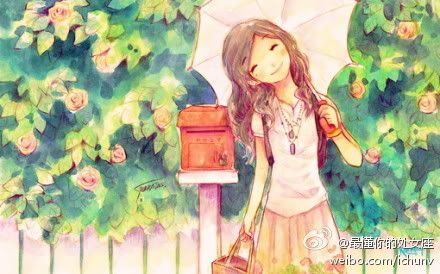 The key point to happiness,
Although you did not get what you want, just move on and smile.
Because although you have the chance to choose, you cant take things expected.
Also, not take things for granted.
Everything is fair, other people have the chance to choose too.
In life, we must know to give and take, and only that, we can be happy.
Dun be so calculative, but rather, calculate whether you have lose or gain anything.
If you have gain or none for both, you should be contented.
人要懂得知福.
Friday, January 27, 2012 @ 4:22 PM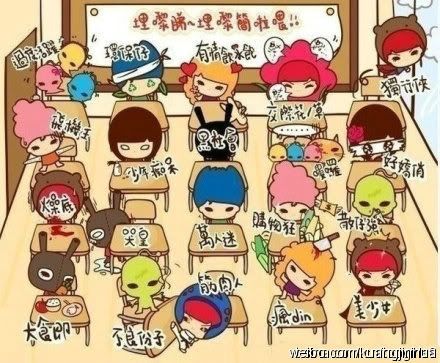 The days we spent in school, 那些年我们在学校的日子。

Secondary school life had just ended one month ago, i really missed the times we spent in school.
I miss my friends, teachers, my classmates, even the classroom.
It is 2012 now, time passed real fast. We are going to poly in about 3 months time.
This shown that we had grown up! I hope that poly life will be better !
All the
best to everyone in 2012! lets do our best in everything !

你就是我的翅膀 陪我到前方 讓我學會了雨和雷後 一定看見彩虹.

Friday, September 9, 2011 @ 9:52 PM
Happy Birthday, 11:11


Happy Birthdayyyy to me!
Had a great birthday spent with friends, family. Really grateful and thankful!
Happy days really passed very fast, however, memories will remain to be remembered.
Those who know will know :)

爱得越深,伤得越深.

Profile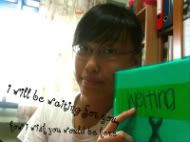 Name: Ng Wei Ting
D.O.B: 8thSept.94
Age: 16 :D
Msn.
Wishlist
1. Get good results for all exams/tests.
2. Elmo wallet.

Tagboard
Plurk
Links
Archives
Credits